Rossini: Petite Messe Solennelle ()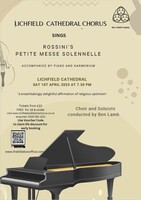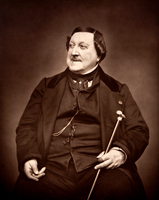 We are thrilled to return to the Cathedral to perform this most exciting work composed by Gioachino Rossini. Although better known for his operatic masterpieces, Rossini here provides us with a work that is compelling and full of drama.
While the Messe (mass) is neither Petite (small) nor Solennelle (solemn), it is pious and reverent, but composed with a light and operatic flair. The Chorus will, as usual, be accompanied by accomplished soloists, together with piano and harmonium. Lichfield audiences are sure to delight in this charming choral work, perfect for a spring evening.
Our soloists are Harriet Hunter (soprano); Cathy Lamb (alto); Robin Morton (tenor); and Fran Ambrose (bass). Libby Burgess will be playing piano and Liam Condon will be playing Ben's amazing home-built Hauptwerk harmonium.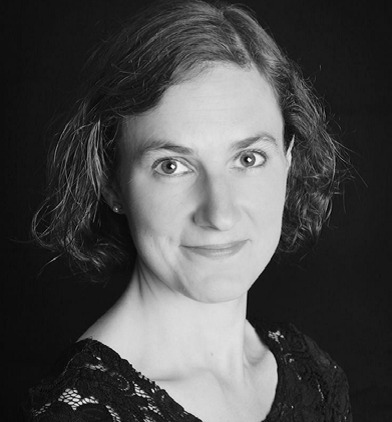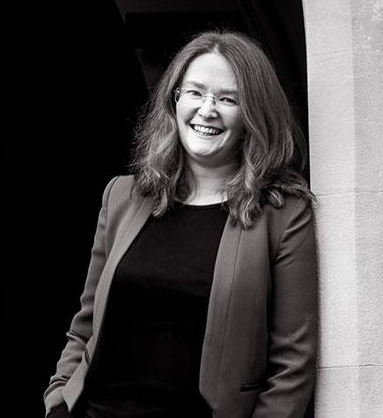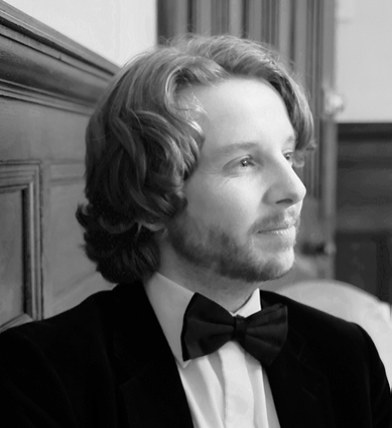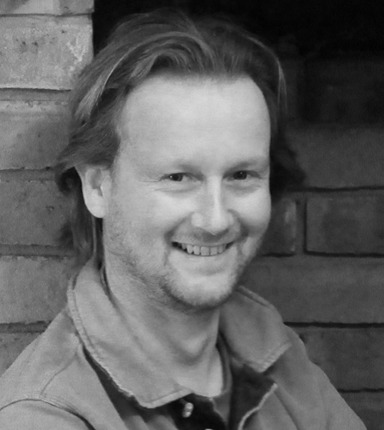 Pieces
Venue
Lichfield Cathedral, The Close, Lichfield, WS13 7LD [map]
« Carol Concert (Dec 2022) ‖ The Music of John Rutter (Jun 2023) »
---
Reviews
Review of Lichfield Cathedral Chorus' performance of Rossini's Petite Messe Solennelle
Well, that was fun! Who would have thought a "Solemn Mass" could have been so entertaining and, frankly, almost laugh-out-loud funny in parts?
The Lichfield Cathedral Chorus gave a most enjoyable account in the Cathedral of Rossini's Petite Messe Solennelle, which he must have thoroughly enjoyed writing just for the pleasure of doing so, late in his life. His earlier operas and other works such as The Barber of Seville and William Tell had brought him fame and fortune, and the security of his position meant that after a long break from composition he could try his hand once again at dramatic writing, spurred on by a request from friends. Initially composed for a small chamber choir and private performance (hence the description "petite"), he later orchestrated the work, but here we had the original piano and harmonium accompaniment.
This was in all respects a terrific home-team event, with soloists who all knew each other well and thus had fine communication with both each other and the audience. The work is spiced with a variety of musical jokes and playfulness which was totally reflected in Ben Lamb's interpretation. There were so many humorous and affectionate moments, as well as imaginative staging. An early indication of the soloists' superb empathy was in the Gratias, where the trio's wide spacing and lack of conductor led to a magical working-together and unity of approach. And another delightful touch was the moment at the end of the massive Credo, after its final Amen, where the soloists once again ascended the stage to sing just 3 bars of music before descending again!
Although Rossini himself was somewhat self-deprecating about his skills, claiming to be "simply a composer of comic opera", this music is by no means trivial, and in the choruses particularly he uses complex structures such as the double canon of the Christe and several well-worked fugues, giving the Chorus something to get their teeth into. The choir knew their parts extremely well and sang with fervour and drama, and an impressive range of dynamic levels. The opening Kyrie was quiet and controlled, and diction was particularly clear here, and then we were woken to the trumpet-like opening of the Gloria in a highly dramatic manner. This was extended later in the jolly fugal Cum Sancto Spiritu with its long Amens…perhaps an attempt by Rossini to do a Handel? Certainly this and the later fugues must be amongst his most complex pieces of choral writing. Two altos and two tenors in the choir particularly looked as if they were really enjoying themselves…and what a difference that makes when watching and listening!
The light operatic nature of the work was picked up by the soloists, who certainly enjoyed their roles. Their blend as a quartet was excellent, and mezzo-soprano Cathy Lamb , who stood in for a poorly Ailsa Cochrane at just two days' notice, did remarkably well, wisely not forcing the lowest notes which were at the edge of her range. Tenor Robin Morton gave a particularly cheeky and entertaining performance, with a voice which blended superbly with the splendid Fran Ambrose's baritone. Indeed, with his expressive face and delightful presentation it wouldn't have seemed out of place had he appeared in coat and breeches! Harriet Hunter's even-toned, clear soprano floated beautifully around the building, and her aria O Salutaris was particularly notable, as was the Crucifixus in which she demonstrated her fresh, open sound and complete control of the wide-ranging leaps without loss or alteration of tone.
Another joy of this performance was to see and hear the magnificent Hauptwerk digital harmonium, built especially for the event by Ben Lamb and played masterfully by Liam Condon. In general it gave a fullness to the harmony when the percussive piano couldn't sustain the sound, and was therefore more of a background element of the sound quality, but came into its own with a lovely solo towards the end of the evening, when we could enjoy Liam's excellent playing…and he didn't even have to pedal!
But the unassuming star of the evening was undoubtedly Libby Burgess, the outstanding pianist who took on the role of the orchestra in exemplary fashion, picking up every nuance of Rossini's mischievous twists and turns, his unexpected harmonic changes and dramatic flourishes. Her support, empathy and skill were absolutely outstanding, and quite a physical marathon.
We are truly blessed in Lichfield to have such a splendid team of musicians, with great empathy for each other, who can produce an evening of music-making of such quality and in such an entertaining manner. One sensed a huge amount of affection for this work from all the performers, and their delight in performing was truly infectious, ensuring that we all went home smiling. An ideal work for All Fools' Day!
Megan Barr, April 2023