About us
Lichfield Cathedral Chorus is a choral society based in Lichfield Cathedral. The chorus has around 120 members and performs two or three concerts each year with orchestra or organ to large audiences.
Our annual Christmas Carol Concert with the Salvation Army Cannock Citadel Band is hugely popular.
If you enjoy our concerts, why not consider becoming a patron to help support our work?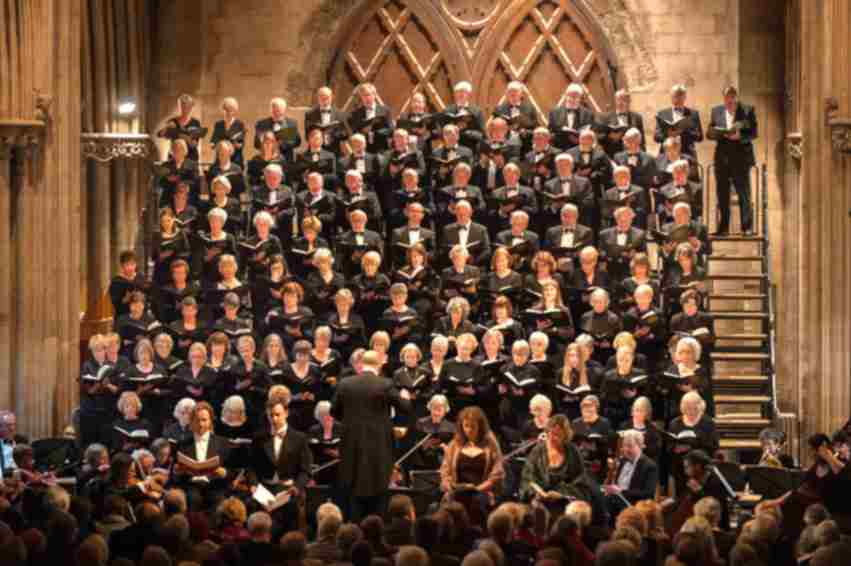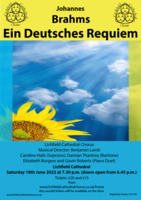 Written soon after his mother's death in 1865 and first performed in its completed score in the famous Gewandhaus in Leipzig on Good Friday in 1868, Brahms' Ein deutsches Requiem is a Requiem like no other and a masterpiece of choral composition.
Based on the text of the Lutheran Bible and offering hope and consolation to the living as well as mourning the departed, it is perhaps difficult to think of a piece of music more fitting for the times through which we are living. Lichfield Cathedral Chorus last sang the work in the magnificent setting of Rouen Cathedral in Northern France in 2017. Come and join us in what promises to be an unforgettable and thought-provoking evening as we bring the work back to Lichfield under the baton of Ben Lamb and in Brahms' own arrangement for chorus, soloists and piano duet.
Tickets
Tickets available from The Little Box Office or by calling 0345 060 1201.
Pieces
Venue
Lichfield Cathedral, The Close, Lichfield, WS13 7LD [map] [add to Google calendar]
---
More details to follow.
Pieces
Venue
Lichfield Cathedral, The Close, Lichfield, WS13 7LD [map] [add to Google calendar]