About us
Lichfield Cathedral Chorus is a choral society based in Lichfield Cathedral. The chorus has around 120 members and performs two or three concerts each year with orchestra or organ to large audiences.
Our annual Christmas Carol Concert with the Salvation Army Cannock Citadel Band is hugely popular.
If you enjoy our concerts, why not consider becoming a patron to help support our work?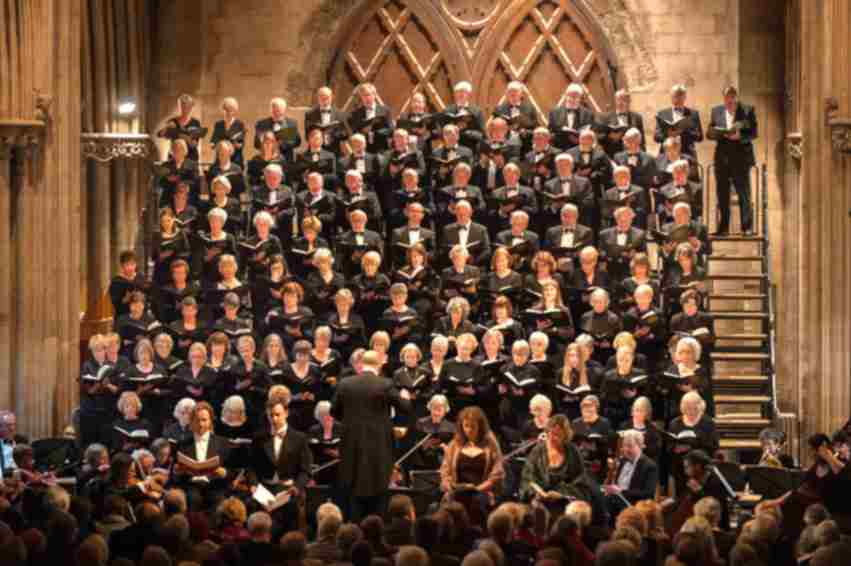 Concert: Verdi Requiem
(13 April 2019, 7:30 PM)
Verdi's wife Giuseppina observed that: "A man like Verdi must write like Verdi", and so he did! Filled with quite extraordinary drama and emotional intensity, Verdi's Messa da Requiem was a resounding success in Italy from its first performance under the baton of the composer. In our day, there are few choral works which, as they explore the depths of humankind's reaction to grief, can capture the imagination and stir up the spirit in quite the same way.
Come and join Lichfield Cathedral Chorus, under the direction of Cathy Lamb, with soloists and the Darwin Ensemble Chamber Orchestra as they give their own interpretation of this mighty work – and prepare to be moved!
Tickets
Tickets available from £12–£25, with concessionary reductions via
the Cathedral's ticket site
.
Pieces
---
Concert: Mass in Blue
(15 June 2019, 7:30 PM)
More details to follow.
Pieces